TV Market Data / Online Video Usage in the U.K. (2009-2010)






April 2010 |

Comscore
Online Video Usage in the United Kingdom (Feb 2009 - Feb 2010)
According to Comscore, Google Sites grew 17 percent versus a year ago with 2.5 billion videos viewed in February 2010. BBC Sites ranked second with 140 million videos viewed on its sites followed by Megavideo.com with 53 million videos.
Top U.K. Online Video Content Properties by Videos Viewed (000)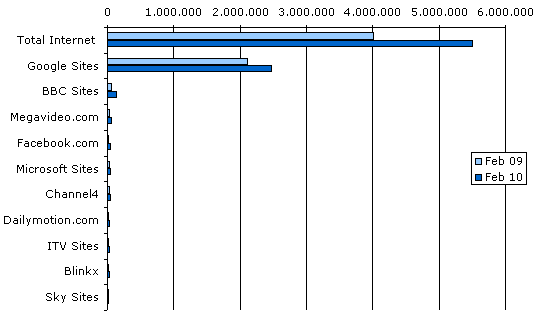 Source:

Comscore

All major TV sites in the U.K. have achieved significant growth rates in video viewing over the last year: BBC Sites (up 143 percent), ITV sites (up 134 percent), Sky Sites (up 139 percent) and Channel 4 (up 26 percent).
Top U.K. TV Portals by Growth of Video Viewing (% Change)
Feb 2009 - Feb 2010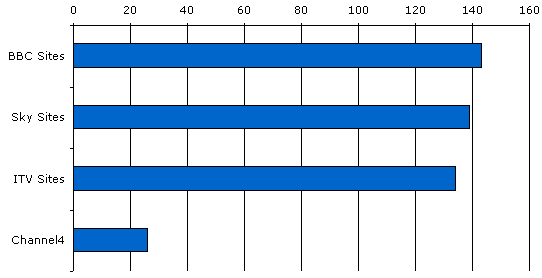 Source:

Comscore

In terms of total videos viewed, the BBC is still followed by Channel 4, ITV Sites and Sky Sites.
Top U.K. TV Portals by Videos Viewed (000)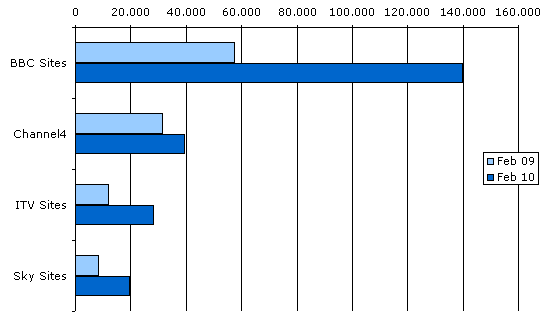 Source:

Comscore

"The U.K. online video market continues to soar and is attracting a greater and greater share of Internet users' attention," said Mike Read, SVP and Managing Director, comScore Europe. "In particular, we've seen eyeballs move towards the online channel to watch more long-form, professional video content, such as popular broadcast network TV shows. "



Country details:

TV Portals in the United Kingdom (UK)


© 2007-2010 by itve.org | search | legal | contact | supported by: