Upcoming TV Industry Events (2010-2011)




September 1-3, 2010


NATPE Discop Africa, Nairobi (Kenia)
DISCOP AFRICA is a hotel-based, 3-day, matchmaking and networking event promoting audiovisual content distribution, production and funding in Sub-Saharan Africa.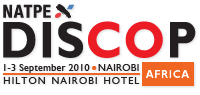 October 25-28, 2010


CASBAA Convention 2010, Hong Kong
The only industry event in Asia to unite leading visionaries and influencers from satellite, cable TV, broadband, content providers, telecommunications, technology and advertising across Asia's 14 markets and 200 million pay-TV subscribers.






November 3-10, 2010


American Film Market, Santa Monica (USA)
The AFM ("home of the independents") is a marketplace where producers and sales companies license films to distributors. Over 8,000 industry leaders converge in Santa Monica for eight days of deal-making, screenings, seminars, red carpet premieres, networking and parties. Participants come from over 70 countries and include acquisition and development executives, agents, attorneys, directors, distributors, festival directors, financiers, film commissioners, producers, writers, the world's press all those who provide services to the motion picture industry.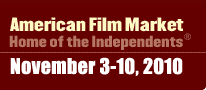 November 29 - December 1, 2010


MY CONTENT - Entertainment Content Market in Middle East & North Africa, Dubai (UAE)
MYCONTENT is a leading international entertainment content show in the MENA region and will be held in Dubai. It is essentially a marketplace for producing, co-producing, selling, buying and distributing entertainment content. It provides the best opportunities for networking in MENA region with professionals involved in the TV, film, animation, kids programme, documentary, mobile & internet content, interactive game, and digital media industry.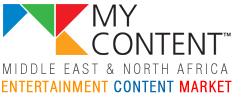 December 2-3, 2010


2nd Annual Future TV Advertising Forum, London (UK)
One day conference bringing together the Advertising and Broadcast industry to debate how to evolve TV advertising. Learn from case studies and early adopters how addressable advertising is luring back advertisers and hear how brands and leading media agencies want to evolve TV advertising.










2011



February 11-20, 2011


EFM - European Film Market / Berlinale, Berlin (Germany)
The European Film Market (EFM) runs for nine days as part of one of the most important film festivals in the world, the Berlinale. As the first major film event of the year, it is a magnet for international industry professionals, and is seen as a barometer for the upcoming year in film.






January 24-26, 2011


NATPE Market & Conference, Miami Beach, Florida (USA)
NATPE Concerence & Market is organised by the National Association of Television Program Executives (NATPE) in the U.S. as a mulitplatform video content conference and market.





March 15-16, 2011


DISCOP MIDDLE EAST, Istanbul (Turkey)
Screenings & Conference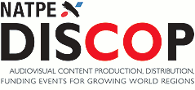 tba, 2011


NAB Show, Las Vegas (USA)
The NAB Show is attended by leading media, entertainment and communications professionals who share a passion for delivering the next generation of audio, video, and filmed content across multiple platforms – from televisions, radios and computers to phones, the big screen and beyond.






tba, 2011


MIPDOC 2010, Cannes (France)
The leading international showcase for documentary screenings






tba, 2011


MIPTV 2010, Cannes (France)
The world's audiovisual and digital content market.



© 2007-2010 by
itve.org
|
search
|
legal
|
contact
| supported by: