The Audience of this Website
_________________________________________________________

The International Television Expert Group was initiated by Thomas R. Clifford (Connecticut, USA), Frank Giersberg (Berlin, Germany) and Ric Di Ianni (Shanghai, China) and founded on october 12, 2007.

Since the founding of the International Television Expert Group more than 1,200 executive TV experts from more than 100 countries around the world have joined our

professional network as group members. Our group's corresponding website was set up in 2007/2008 and since then has attracted an increasing number of visitors from all over the world.


Traffic Statistic

As the following graph on the development of visits and unique vistors on itve.org shows this website has seen constant growth since 2008.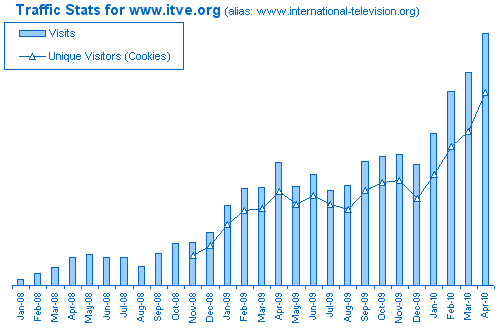 Source: Google Analytics (Data for Jan-March 2008 & April 2010 extrapolated)


Our website has attracted audiences from 176 different countries. The TOP 10 countries of origin have been the United States (21%), the United Kingdom (12%), Germany (11%), India (10%), United Arab Emirates (4%), Canada (3%), France, Spain, Israel and Russia.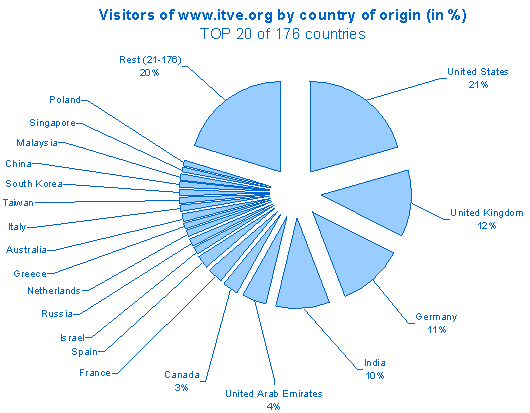 Source: Google Analytics



Online Reputation

This website is ranked by Google with PageRankô 5.




_________________________________________________________
© 2007-2010 by itve.org | search | legal | contact | supported by: